We're a Team Of Committed Craftspeople
Brian and Leti Thiessen run the business from their St. Clements Design Centre and Manufacturing Shop. With over 25 years of woodworking experience, Brian, Leti and their team pride themselves on their craftsmanship, quality and customer service.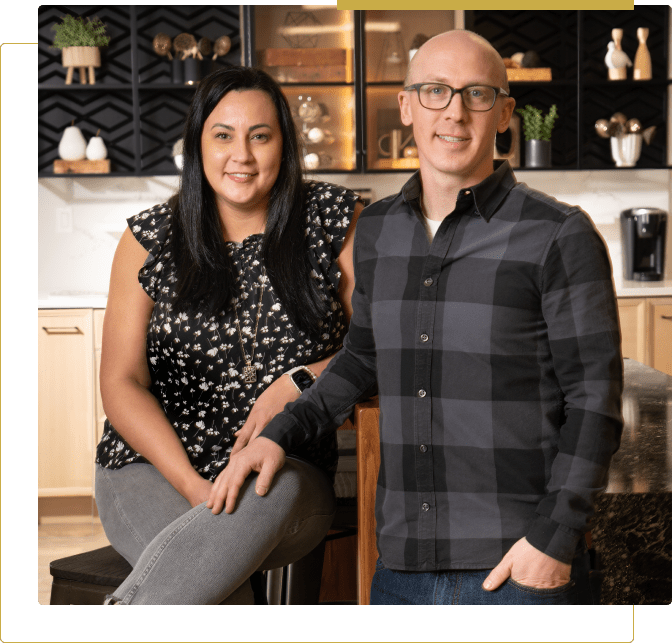 Cabinet Effects was founded in 2009 by experienced woodworker Brian Thiessen. A seasoned cabinet maker, Brian, his wife Leti and their team pride themselves on delivering truly custom cabinetry to customers across Waterloo Region and throughout Southwestern Ontario.
"At the heart of everything that we do here, is a genuine love of our products, customers and amazing team; who make it all possible."
Our Purpose: We exist to improve the lives of our clients and team members through effective communication, design, and creation of quality custom cabinetry and interiors.
1. To LISTEN to our clients and offer input, suggestions, and services in the areas we identify through our communication with them and to NOT persuade, coerce, or manipulate a client's opinions or ideas for our own sole benefit.
2. To be a RESOURCE to our clients' needs on products and services, and communicate with them in all areas clearly and in a prompt manner, equipping them to make informed and tactful decisions for their needs.
3. To provide the BEST in customer service and support in the custom cabinetry market in South Western Ontario from initial contact through to installation and warranty honouring.
1. To VALUE & LISTEN To each individual team member, and consider their perspectives in important areas of the Cabinet Effects procedures and culture.
2. To continually REVIEW, INNOVATE and IMPROVE our procedures and methods from start to finish of each process.
3. To PROVIDE a safe workplace for each team member where they can learn, grow, and contribute to our shared purpose utilizing their individual goals, skills, and strengths.
Every step of the way we'll keep your timelines, budget and specific needs in mind, always committing to open communication and your satisfaction.
Learn More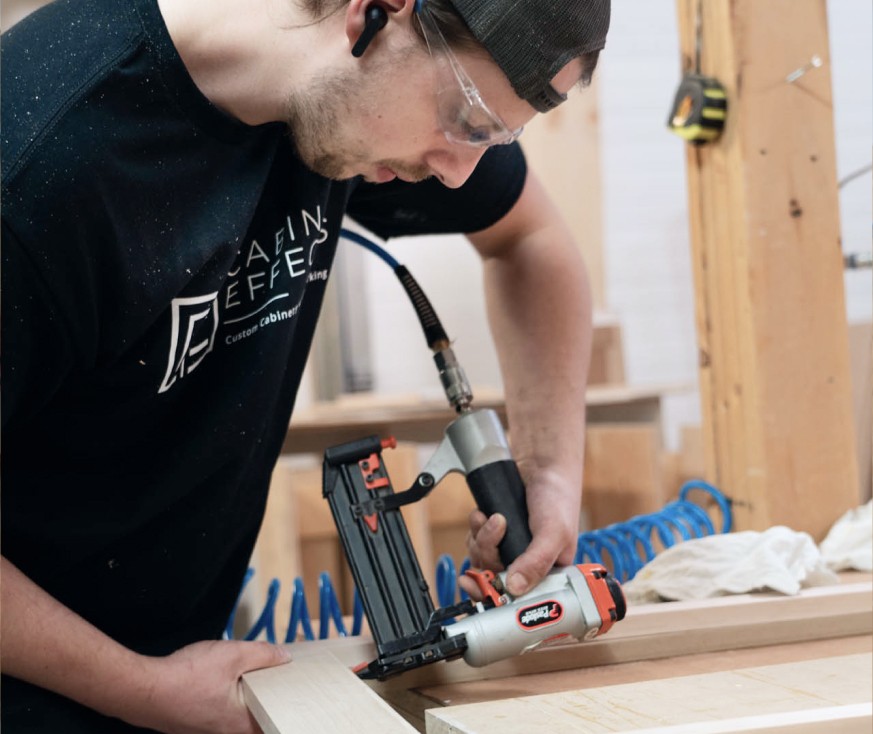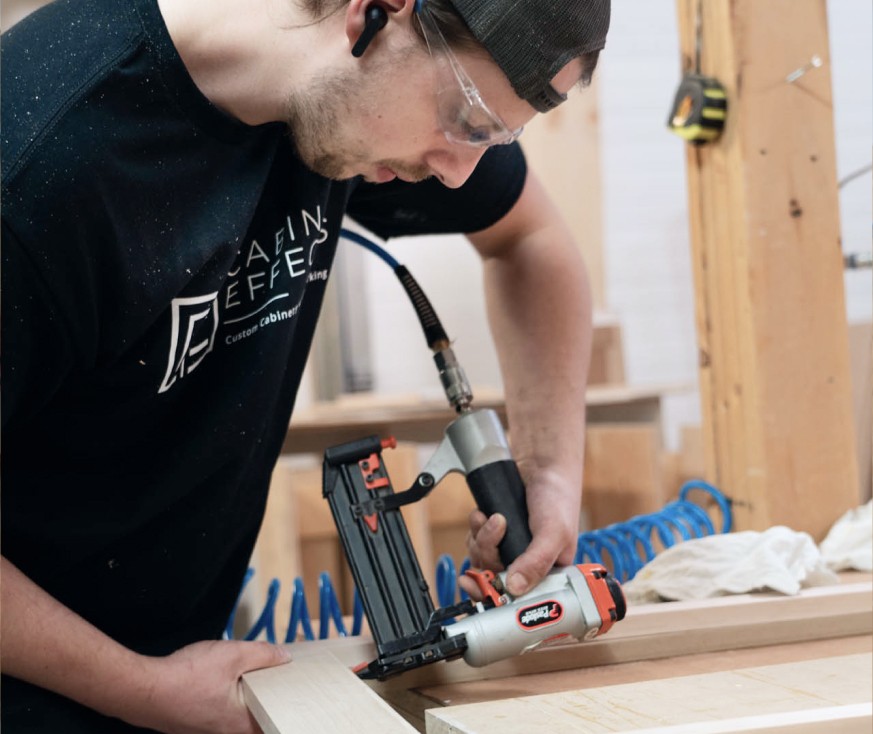 "We walked into your showroom and were immediately inspired! The evidence of your superb workmanship is in the immeasurable quality of the cabinetry in your showroom and in your sincere and expert guidance throughout the planning process! A huge thank you to you and your team for an exceptional job in bringing our vision to life!"
Our Values Guide How We Work.
We're a family company that takes pride in delivering truly custom cabinetry to clients across the Kitchener-Waterloo region and beyond. We believe that it takes a first-class team to create a first-class product. We do it by working as a team, not as individuals.
So you'll know that your custom bespoke cabinetry will be made with pride.
PROFESSIONALISM
We believe in treating our team and clients with respect and positivity.
EXCELLENCE
We take the time and effort to craft an industry-leading product.
TRANSPARENCY
We're clear communicators and are a resource to our team and clients.
FLEXIBILITY
We are open to new ideas and suggestions and strive to be better.
Frequently Asked Questions
We're ready to start upgrading your home. Fill out our simple intake form and tell us what you're looking for. We'll get back to you shortly.
Get A free estimate