A Career Where Work-Life Balance Is A Priority
Join a team that gives you the support, tools, and work-life balance you need to succeed. We're passionate about crafting quality-made cabinets in a positive, supportive team environment.
Apply Now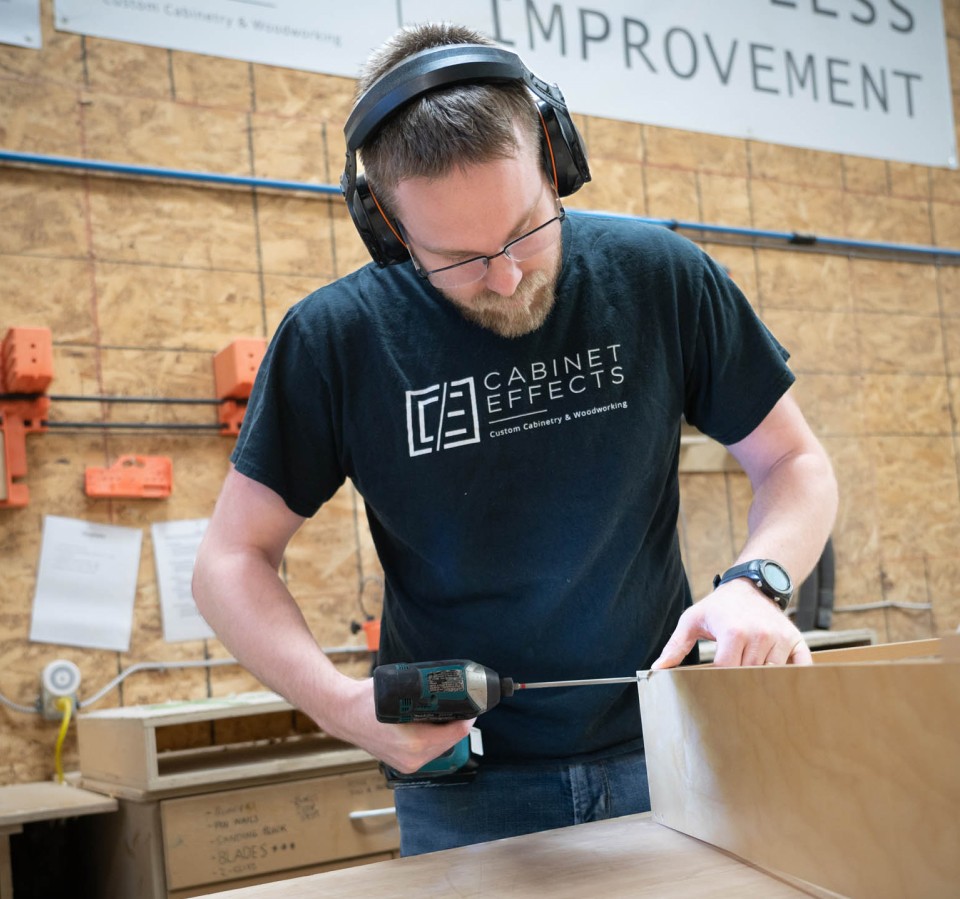 Working at Cabinet Effects
We're invested in your professional growth.
We're a family company that takes pride in delivering truly custom cabinetry to clients across the Kitchener-Waterloo region and beyond. We believe that it takes a first-class team to create a first-class product. We do it by working as a team, not as individuals.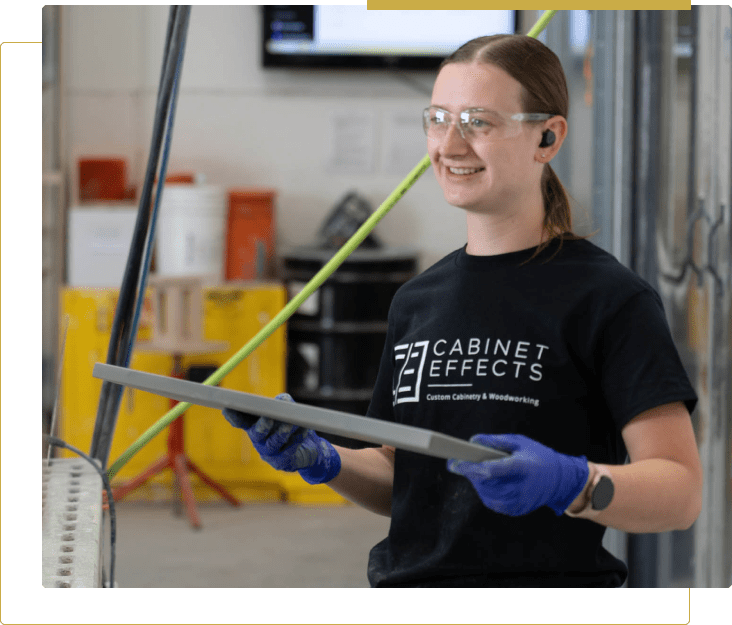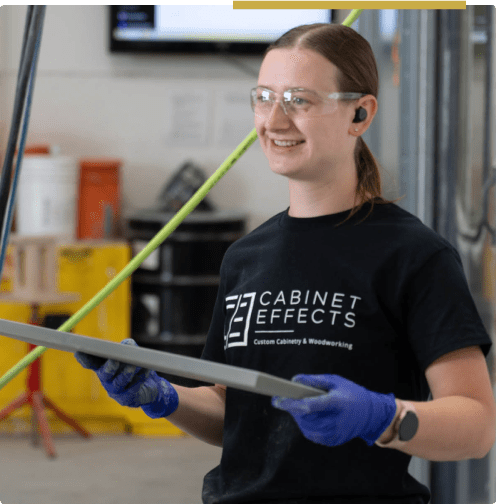 A Company Culture Of Valuing Our Team
Work-life balance and positive company culture aren't things that we say; they are things that we do. It starts with open channels of communication. We set clear expectations and provide the latest tools and technology while also listening for ways that we can improve.
Certified living wage employer.
Regular performance reviews.
Flexible hours to support family needs.
Open door policy with the leadership team.
We hire based on character first. This creates a positive work environment and a more cohesive team.
Apply Now
We hire based on character first. This creates a positive work environment and a more cohesive team.
Apply Now
Work-life balance is our top priority. When it's time to work, we work. When it's time for family, we spend time with family. It's that simple.
Vacation time
Flexible work hours
Benefits package
We're constantly looking for new ways to support our team. We have an open channel of communication and take new ideas seriously.
Performance reviews
Regular company-wide meetings
Communication with leadership team
We are part of the Ontario Living Wage Network. It signals our commitment to providing our team with what they need to thrive.
Above-average starting pay
Advancement opportunities
Commitment to economic well-being
You need the right tools to get the job done the right way. We've built a modern workshop with new machinery and better tools.
High-end facility
Invested in new equipment
Tools from top brands
Work where your opinion, talent, and personal time are respected.
""It is great working in a team-oriented environment, where no one settles for mediocrity. The team at Cabinet Effects always gives their all. Full effort, full support, full satisfaction!""

Matt

Production Engineer/ Since 2017
It is the incredible people that make going to work a pleasure every single day. We're looking to you to help build that culture by hiring for these positions.
We're about more than a job. It's about providing a meaningful career.
Our Values Guide How We Work
We exist to improve the lives of our clients and our team. We do this by putting our values into action. Each team member impacts our values and helps us expand who we are as a company and where we are going.
Apply Now
PROFESSIONALISM
We believe in treating our team and clients with respect and positivity.
EXCELLENCE
We take the time and effort to craft an industry-leading product.
TRANSPARENCY
We're clear communicators and are a resource to our team and clients.
FLEXIBILITY
We are open to new ideas and suggestions and strive to be better.