Kitchen Cabinets Tailored to Fit the Way you Live
From design to installation, our team of highly skilled craftsmen are committed to delivering high-quality cabinets on time, and on budget. Every kitchen is pre-assembled in our workshop to minimize installation time in your home while ensuring the highest possible quality of finish.
Get Started
Cabinet Effects
Custom Cabinetry & Woodworking
With over 23 years of woodworking experience, Brian and Leti Thiessen pride themselves on the uncompromising quality and customer service they deliver to each of their clients. Using the finest materials, a keen eye for design and a set of carefully selected tools, the Cabinet Effects team strives to create stunning, custom cabinets that fit perfectly with your family's needs.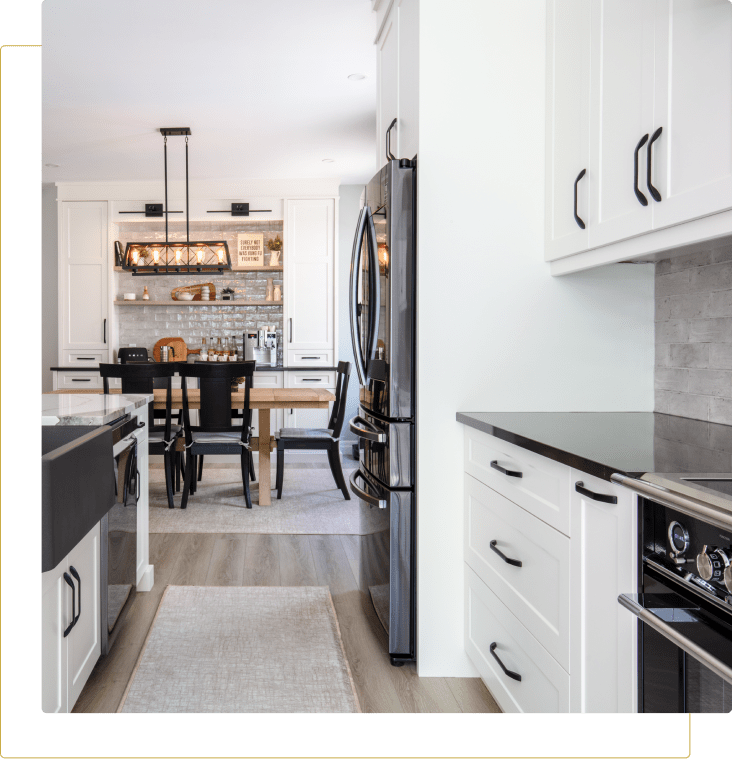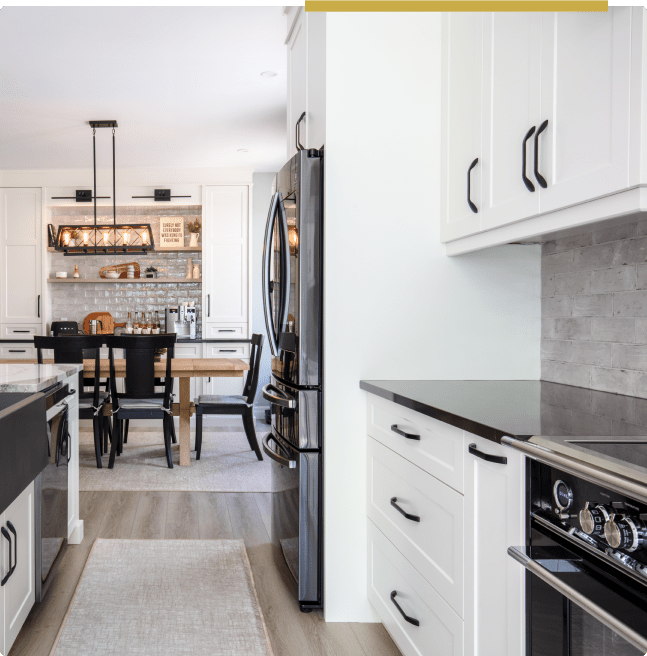 Uncompromising Quality and Importance of Design
Taking a strategic approach to our design process, we create cabinetry that is visually appealing, functional, environmentally friendly, and is designed specifically for you and your home.
Our streamlined process is designed to ensure you receive the perfect cabinetry solution for your home without any surprises. Each step of the way we keep your timelines, budget and specific needs in mind, always committing to open communication and customer satisfaction
GET STARTED
PROJECT OVERVIEW
Share information about your project using our online form or visit us in our showroom (please provide dimensions, inspiration photos, must-have lists, etc)
ESTIMATION & DEPOSIT
We will provide a high level estimate of cost based on past projects of similar design and size. We will also request a design deposit.
ONSITE MEASUREMENT
We will take measurements of your space in person
RENDERINGS & QUOTE
Based on the exact measurements we will provide full design renderings, quote and full set of drawings
REVISIONS
You will review the drawings and can request revised renderings before we move into production
SIGN CONTRACT
Once the designs are finalized, we will send a contract agreement and the design deposit goes towards the project cost
"Brian did an amazing job with our kitchen. We had some specific requirements related to the movable walls, including the gas stove and the reorganization of the entire kitchen. Brian took these ideas and made several beautiful options for us with 3D modeling, and even with our constant modifications / I suggest he was a complete professional. The team he brought in for the construction did an amazing job too, probably the best contractors we've hired."
Design Centre
& Manufacturing Shop
Located in St. Clements, Ontario
Our Design Centre in St. Clements offers models of our beautifully designed cabinetry in a selection of styles and colours. Meet with an interior decorator, view your 3D design renderings and browse the latest in quartz countertops, cabinet finishes and hardware options.
Get Started










Servicing Kitchener & Surrounding Areas
Our design center is located in St. Clements, Ontario, and we provide consultation and installation services throughout the surrounding areas. Contact us today to get started.
Get Started
Let's transform your kitchen.
We're ready to get working on upgrading your kitchen. Fill out our simple intake form and tell us what you're looking for. We promise to get back to you right away.
Get Started